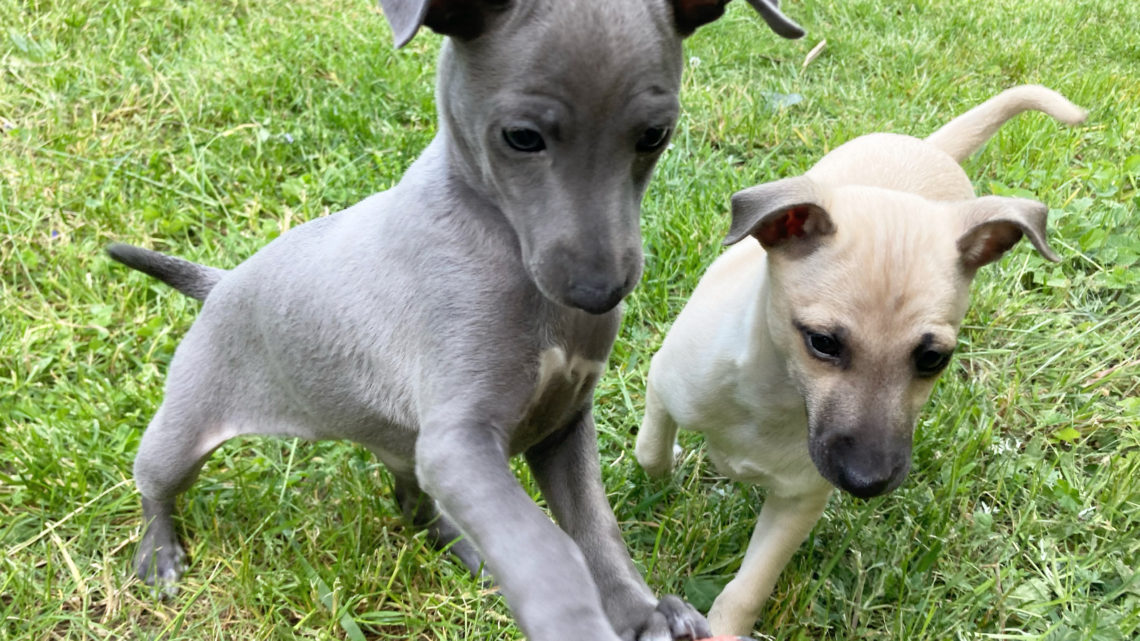 Puppies are 7 weeks old
Enzo and Angie (names given by future owners) are 7 weeks old already. They're learning to walk on a leash and we try to get them used to new places and experiences.
Puppies won't leave for new homes before 9th week when I believe they're ready to start their new life.