Espresso & Edwardsiella Rosanelli
Wednesday November 17th, 2021
23.10. Entry 15 dogs, judge Iveta Vojtekova Dance In The Dark R 'Cara' CACA, CACIB, BOB Classic Edition R 'I want to get out of the ring' Exc 3/4 We had amazing time in Austria, it was sunny and warm weather. 😍
Tuesday October 26th, 2021
Wednesday July 28th, 2021
KCHICH club shows Dance In The Dark R – Exc1/3 CAJC junior club winner + Exc2/3 Dressed In Black R – Exc1 CAC/5 + Exc1 CAC/5 27.6.  Dress in Brno-  CAC,CACIB a BOB! She became Czech champion at the age of a year and half. Congrats to the owner! Cara in Chemnitz, Germany –…
Saturday July 3rd, 2021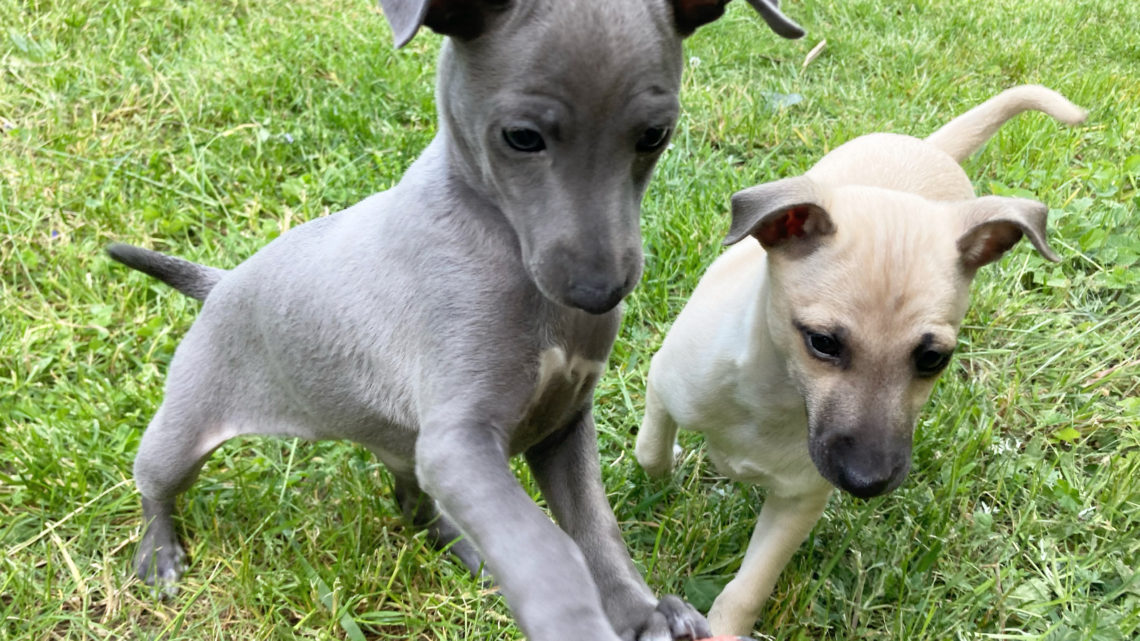 Enzo and Angie (names given by future owners) are 7 weeks old already. They're learning to walk on a leash and we try to get them used to new places and experiences. Puppies won't leave for new homes before 9th week when I believe they're ready to start their new life.
Tuesday June 1st, 2021
Our fifth litter was born on April 11th out of Tirion Gil-Endor and Classic Edition Rosanelli – a fawn boy and a blue girl.. This litter is special for us as it is first time we used stud from our kennel. More info
Wednesday April 14th, 2021
Cara's result Familial Enamel Hypoplasia (FEH) of Italian Greyhounds Autosomal recessive amelogenesis imperfecta (ARAI), also known as familial enamel hypoplasia (FEH), is an inherited genetic disorder of tooth enamel that occurs in Italian Greyhounds. Susceptibility to Primary Closed Angle Glaucoma (PCAG) in Italian Greyhounds Primary closed angle glaucoma (PCAG) is a hereditary disease that results…
Friday March 12th, 2021
In January we celebrated Cara's (1st) and je mum's (7th) Birthday!
Monday February 1st, 2021
8.8.2020 Sighthound Club Show CAC (SK) Judge: Wilfriede Schwerm-Hahne, D Puppy class: VP 1/2 BEST IN SHOW PUPPY 2 9.8.2020 Sighthound Specialty Show CAC Judge: Weron Grzegorz, PL VP 1 BIS PUPPY 3 Dressed In Black with her owner Lenka Démarová
Monday October 26th, 2020